Sarsılmaz Silah Sanayi A.Ş.
Jump to navigation
Jump to search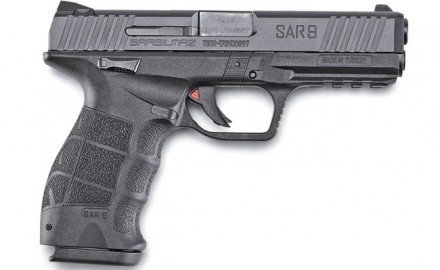 Sarsılmaz Silah Sanayi A.Ş., also known as Sarsilmaz Firearms Corp, or simply "Sarsılmaz", is a Turkish firearms manufacturer that has been in operation since 1880. It is the largest gun manufacturer in Turkey. The company is the primary handgun supplier for Turkish National Police as well as the Turkish Armed Forces. They produce a multitude of other weapons for these organizations and also export to dozens of countries around the world. Besides the production of small arms, Sarsılmaz entered the aviation components industry as "TR Mekatronik" in 2013, and has become among the largest in this sector.
The company previously imported their guns into the United States through EAA (under the name "SAR Arms" as well as EAA's name?) - But in 2018, Sarsilmaz founded Sar USA, which is now the exclusive importer and distributor of Sarsilmaz firearms in the U.S.
Fun Fact: When translated from Turkish to English, "Sarsılmaz Silah Sanayi A.Ş." essentially means something like "Steadfast Weapon Industry, Inc.", or "Unwavering Weapon Industry, Inc."
Resources & Links
Sar USA Website, Sarsilmaz' American importer / distributor.