J.C. Higgins Model 42 DLM
Jump to navigation
Jump to search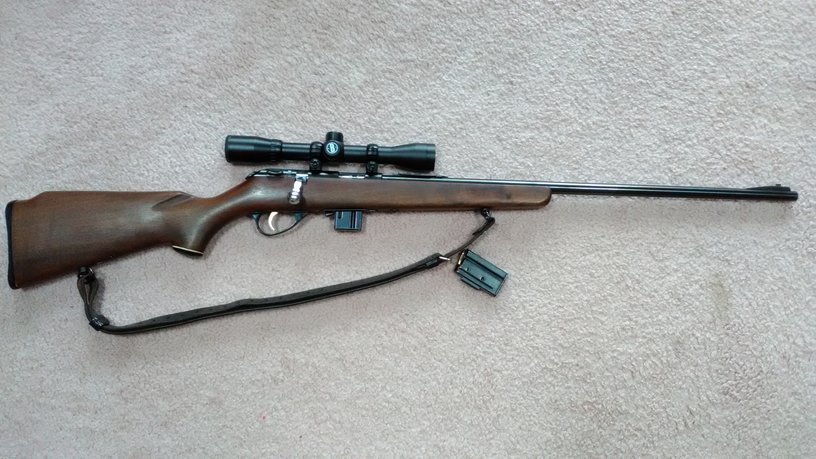 The J.C. Higgins Model 42 DLM is a bolt-action rifle produced by Marlin for Sears, Roebuck and Company under their J.C. Higgins sporting goods brand.
It is a re-branded Marlin Model 980 DL chambered in .22 Winchester Magnum Rimfire (.22 Magnum / .22 WMR)
This rifle uses the standard modern .22 Magnum / .17 HMR magazines currently produced by Marlin.
Specifications
Caliber: .22 Magnum
Barrel: 24" barrel w/ Marlin's "Micro-Groove Rifling".
Capacity: 7+1 (detachable magazine)