9x30mm MARS
Jump to navigation
Jump to search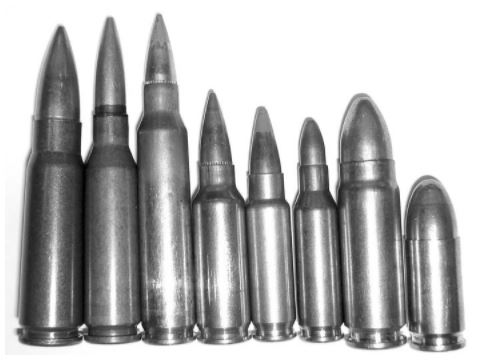 The 9x30mm MARS was a PDW / submachine gun style cartridge created by Colt during the development of their experimental Colt MARS ("Mini Assault Rifle System") program. It was made by using 10mm Magnum cases, necked down to accept .355 caliber billets (as are used in the common 9mm Luger). However, it does share some characteristics with the 9x25mm Dillon - although that cartridge necks down a standard 10mm Auto case to 9mm.
A counterpart to this round also existed - the 5.56x30mm MARS. It used 5.56 NATO cases, cut down and re-formed in order to achieve a shorter overall length suitable for the MARS platform. Ultimately, the MARS project, along with both of these experimental cartridges were scrapped. None ever saw any use, adoption or otherwise.
Although detailed information on the entire project is limited, information on the 9x30mm MARS cartridge appears to be even more difficult to track down. Still, one should check out the article referenced below, by Small Arms Review. It contains firsthand information from Jim Taylor, the manager of the Colt MARS project.
References
"Colt's 5.56x30 MARS (Mini Assault Rifle System) Program" - An in-depth analysis of Colt's "MARS" program by Christopher R. Bartocci of Small Arms Review. Includes information on detailed changes to the AR-15 / M16 rifle platform, as well as information for the 5.56x30mm MARS and 9x30mm MARS experimental cartridges.