Arcadia Machine & Tool (AMT)
Jump to navigation
Jump to search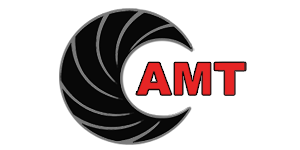 Arcadia Machine & Tool, often known simply as "AMT" was an American firearms manufacturer that was in operation from 1976 to 2001. After the company closed its doors, High Standard Manufacturing Company would end up acquiring the rights to a number of AMT's products. They continued to produce a number of those firearms, including several of AMT's famous "AutoMag" series of handguns until they too went out of business in 2018. As a result, the only source for these firearms is the used market.
Arcadia Machine & Tool started out primarily manufacturing pocket pistols such as their "Backup" series of pistols. While they are often lumped in with the other "Ring of Fire" manufacturers (likely because of their close proximity to them), it should be noted that the quality of AMT's firearms are considered far superior to those other manufacturers and were definitely not low quality "throwaway" firearms like those other Saturday Night Specials.
AMT Gun Models
Pistols
AMT Backup - Series of pocket pistols. Came in .380 ACP, 9mm, .38 Super, .40 S&W, and .45 ACP.
AMT AutoMag - First of the AutoMag series. Semi auto, chambered in the original .44 AutoMag Pistol (.44 AMP)
AMT AutoMag II - .22 magnum semi-automatic handgun.
AMT AutoMag III Semi-auto handgun chambered in .30 Carbine caliber.
AMT AutoMag IV - Semi-auto pistol chambered in .45 Winchester Magnum.
AMT AutoMag V - Semi-auto, chambered in .50 Action Express.
AMT Baby AutoMag - A shrunken down AMT AutoMag, chambered in .22 Long Rifle. Exactly 1,000 units were manufactured.
AMT Lightning (Pistol) - A Ruger Mark II pistol clone that led to a lawsuit from Ruger!
AMT HardBaller - 1911 style pistol, chambered in .45 ACP.
AMT Javelina - 1911 style pistol, chambered in 10mm Auto.
AMT On-Duty - An aluminum-framed pistol targeted at law enforcement usage. Came in 9mm, .40 S&W and .45 ACP.
Rifles
AMT Lightning 25/22 - Ruger 10/22 clone.
AMT 22 Magnum Hunter - A .22 magnum semi-auto rifle.
Assorted Bolt-Action Rifles: Semi-custom offerings from AMT at the time. Appear to have been made to order..?
Ruger Lawsuit
As a result of the popularity and extreme similarity between the Lightning 25/22, as well as the AMT Lightning pistol, Ruger ended up suing Arcadia Machine & Tool. The lawsuit did not appear to be over patent rights, but rather a trademark claim, where Ruger took the position that the extremely similar appearance of the AMT products would confuse the average consumer. Apparently, there was an out of court settlement where AMT agreed to stop producing the AMT Lightning pistol. However, it appears AMT was able to continue making the Lightning 25/22 (rifle).
Resources
Ian's AMT Information Site (amtguns.net) - A great resource that offers information on various AMT firearm models. Including manuals and other useful information.
.